About me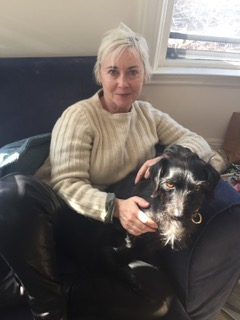 I offer both individual and group classes in all aspects of the German language.
I am a native of Germany (Hamburg) and graduated high school (Abitur) from Internat Schloss Neubeuern.
After high school, I moved to the US, attended Wellesley College and graduated with a B.A. in Economics and Philosophy. I then attended the Harvard Graduate School of Education and graduated with an Ed. M/M.Ed. Then attained a graduate degree in Non- Profit Management from Georgetown University, followed by a graduate degree in Science Writing from Johns Hopkins University.
I live in the Boston area with my rescue dog Otto.
My teaching philosophy
My teaching philosophy is best explained with the German saying, "Jemanden dort abholen wo sie/er steht". This roughly translates as "meeting someone where they are". This means that my teaching is tailored to the student's specific needs.
As an example of the various students I have/had: I prepared a student for the entrance exam at a German university, worked on reading comprehension with a management consultant, reviewed pronunciation with an opera singer, and translated recipes with a culinary minded teenager.
Endorsements
"Cara placed the emphasis of her instruction on what we as students sought most form the course, and regularly looked to our input as to the suitability of the content in terms of our comprehension level and our interest. She went out of her way to find documents for translation and discussion which challenged us and engaged us in the content. In guiding us through the contents, she excelled".
"Ms. Noble tailored the subject matter to keep the material interesting. She was accessible and responsive to our questions and supportive of our learning process."